This is Part Three of my series on our trip back to Italy last summer. You can catch Part One
here
and Part Two
here
.
When we lived in Florence, we would take day jaunts to the beach at Castiglione della Pescaia.
There are closer seaside towns to Firenze, but we fell in love with the seclusion and landscape of this little jem, situated about 2.5 hours away. The drive there through Sienese and Maremman countryside is breathtaking,
...as is the first glimpse of the sea through bouganvilla and ginestra from up above.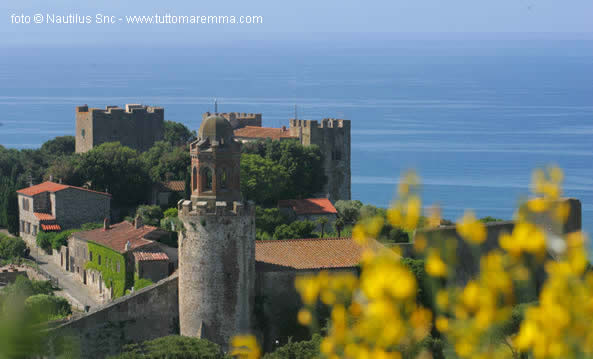 (Above photos from Google Images)
The view from the other side: clean water, fine sand, no crowds.
The town in the distance.
Love the Moroccan flair.
He sold me a "PRADA" for 30 Euros.
Her vintage shirt came from an antique store in Dahlonega.
Straight lines always attract me.
Closing up shop, capturing lasting memories, and hoping we will be back before another 10 years pass.
Same place, one decade earlier. June 25, 2002. Luca turned one that day. Bianca turned 5 the day before.
After the beach, we hit the town for a sandwich. Wild boar is a Maremman specialty.
I love that there are benches scattered throughout Italian cities. Everyone is outdoors. Generations mix. Community is celebrated as a vital part of life in Italy.
Shoes in baskets, and the preferred method of transportation.